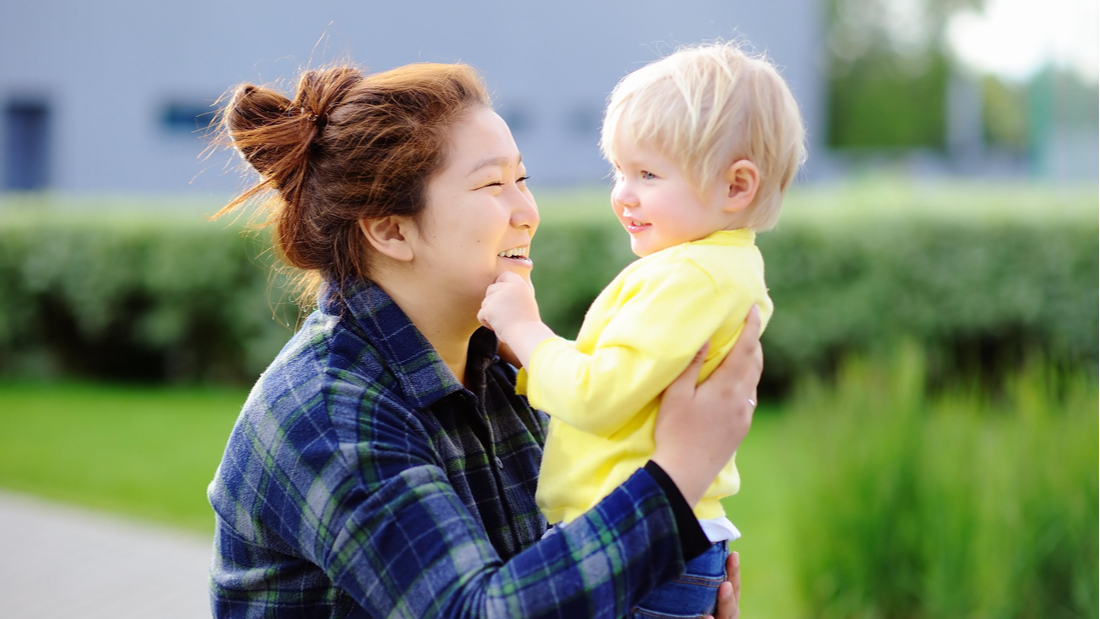 Nannies – Pros, Cons and Tips for Hiring
Recruiting a nanny to look after your child will never be a decision you take lightly. After all, a nanny will look after your child and be responsible for its welfare during the times when you are unable to do so yourself, whether you are occupied with work, education, home projects or perhaps the needs of your other children.
What does a nanny do?
In a nutshell, a nanny provides professional one-to-one care for your child in your home setting. In effect, they are responsible for providing safe and secure care and lots of attention and stimulation.
Most nannies work on a live-in basis, although some may only work during the day or on a part-time basis – for example, just three or four days a week. The precise role of your child's nanny will be determined by the contract you draw up during the hiring process. However, in most cases, the nanny may perform childcare-related chores such as clothes washing, washing up, food shopping, tidying, and food preparation. In some cases, the nanny may even be employed as a Nanny Housekeeper, meaning that they will perform a broader range of domestic tasks. See below for a more comprehensive break-down.
Are nannies regulated?
Nannies are not officially regulated. However, many nanny's may have undergone formal training – for example, from Norland College (which is considered by many to be the pinnacle of nanny training centres) or by undertaking a recognised, formal qualification such as:
CACHE Level 3 Diploma in Childcare and Education
Edexcel Level 3 BTEC National Certificate
NVQ or SVQ Level 3 in Early Years Care and Education
There are numerous qualifications available and many nanny agencies will insist on their nannies having more than one qualification alongside relevant experience.
You should ensure that any applicant you employ has full and verifiable references. If you wish to ensure that your nanny has been vetted, it is useful to know that some may be registered with the following bodies:
In England: Ofsted (Office for Standards in Education)
In Wales: Care and Social Services Inspectorate Wales (CSSIW)
In Northern Ireland: Home Childcarer Approval Scheme
Furthermore, recruiting a nanny who is registered with one of the above bodies may allow you to pay at least part of your nanny's wages through the government's Childcare Choices scheme.
Types of nanny
There are various different types of nanny, so it may be possible to employ a nanny on a tailor-made basis that suits the needs of you and your child. As such, your contract can be drawn up to fit your particular circumstances. However, the most common types of nanny roles can be broken down in the following ways:
Live-in nannies: live-in nannies provide flexibility. This means they are available to look after your children almost all the time – whether your child wakes unexpectedly early or takes a long time going to sleep, or, for example, if you have a sudden professional deadline or wish to go out unexpectedly. However, the role needs to be clearly defined as, inevitably, your nanny will need regular time off. You will also need to provide suitable accommodation, including during times when the nanny is not working.
Daily nannies: daily nannies work a set number of hours at set times during the week, as stated in an employment contract. They may work further hours – for example during evenings or over the weekends – but the pay rate for this additional work should be agreed in advance.
Shared nannies: a shared nanny may be ideal if you have a limited budget and only require a nanny on a limited basis. It may work for the nanny, too, as it allows them to have plenty of working hours without being overly tied to one particular family.
Nannies with children: if a nanny has their own child and frequently has it with them when working for you, they may work for less money – partly because doing so enables them to keep their own childcare costs low. However, a nanny with their own child is unlikely to be able to commit to looking after your child fulltime or for unexpected, ad-hoc circumstances.
Should you hire a nanny for your child?
Ultimately, your decision whether to hire a nanny will be based on your own particular circumstances as well as the specific needs of your child. However, it can be useful to consider the pros and cons before reaching any decision.
Having a nanny – the pros
One-to-one care: This is possibly the main reason for hiring a nanny – knowing that your child has an adult caring for it when you can't be there. It may also be preferable to sending your child to daycare, particularly if they are very young, as this means your child can remain at home receiving one-to-one attention and stimulation. It also means that your child can develop a consistent relationship and bond with one person, potentially helping them to feel more secure in the world.
Flexibility: Most nannies are able to work around you and your needs to some extent. This means that as your plans change and develop you can have greater confidence in knowing that your child is being safely looked after by someone both you and your child know and trust.
On your terms: If your child goes to nursery, you will have little control over what they do while they are there. However, if you employ a nanny, you help to create the rules, conditions and environment for the nanny-child relationship.
Ease and familiarity: since your home will be the setting for nanny childcare, this can help both you and your child adjust more easily as you return to work and/or other pre-parenthood activities. It can make a real difference to your child's feelings of security if they are surrounded by familiar signs, smells, toys and routines.
It may make economic sense: if you have multiple young children, it may ultimately be no more expensive to hire a nanny to look after them all than it would be to send each of them to separate childcare.
It may take the stress out of daily life: If you have a nanny in your home to help you deal with peak domestic times such as meal times, school pickup, bathtime and bedtime, you may find it easier to cope with a busy schedule. A nanny comes at a premium, but paying for one may provide you with the calm you need to successfully focus on your priorities.
Having a nanny – the cons
The cost: Any one-to-one service will mean significant financial outlay and employing a nanny is no different. Not only must you pay your nanny's wages, you must also pay for all their work-related expenses, including meals, petrol and miscellaneous expenses etc. while they are looking after your child.
The admin: Once you have a nanny for your child, you are an employer. This means that you must pay them, pay tax, make pension contributions and perform other administrative tasks wherever appropriate.
Dependence: A nanny is just one person so, unlike a nursery or daycare facility, you risk being left in the lurch in the event of sickness or any other event, unless you have employed your nanny via an agency that provides a readymade replacement as standard.
Regulatory shortcomings: Although there are ways to vet a nanny, including through Ofsted, the regulatory situation remains less than satisfactory. As such, it falls to you to check your nanny's references, qualifications and to make background checks, including DBS. This can be a burden and ultimately, like all employers, you are hiring a stranger to do the most important of jobs.

Tips for recruiting and interviewing a nanny
The interview is your major opportunity to make an informed decision about whether the prospective nanny is someone you wish to welcome into your home to look after your child. Be sure to prepare a list of questions to ask the candidate – if all goes well and you are considering hiring them, you should then prepare a list of questions to ask their previous employers.
If you provide a detailed job description before the interview this can make the recruitment process more efficient and help to filter out any unsuitable candidates. Be honest – if you will want your nanny to get up in the night if your child has a nightmare, then you should make this clear.
It is a good idea to interview candidates with your partner or another trusted person in your family circle – it may otherwise feel overwhelming.
You may find the following interview and recruitment checklist helpful.
Hiring a nanny – recruitment checklist
Create a full and detailed job description.
Create a longlist made up of candidates with full and detailed CVs and completed references.
Create a shortlist of suitable candidates.
Take copies of all DBS checks, first aid certificates and OFSTED registration if relevant so that these can be verified if necessary.
Ensure that all suitable candidates have proof of their legal right to work in the UK.
Create a list of interview questions.
Schedule interviews.
Hold interviews and be sure to ask every candidate your prepared questions and to make detailed notes as you go.
Create a final shortlist of your two or three preferred candidates, listing their pros and cons. If there is nothing to separate them, you may wish to follow your gut instinct.
Create a contract between you and your preferred candidate, ensuring that it is mutually acceptable for each of you before you sign.
Final words on hiring a nanny
Your chosen nanny will be responsible for looking after your child and will be one of the major focal points and relationships of your little one's formative years. This is why it makes sense to go through all the pros and cons and recruitment considerations so that you can find a nanny who is right for you, your child and your family. If possible, give yourself plenty of time to find the right nanny – trying to rush the process may lead to failure and, ultimately, upset for your child.
If you are perhaps thinking of finding a day nursery instead, or perhaps hiring a childminder, please click through to our further reading pages.
Further Reading